Waukesha, Wisconsin, authorities say a driver slammed into almost two dozen people, half of them children, at the community's Christmas parade Sunday evening.
Multiple deaths were confirmed by police and many others were reported. Waukesha Police Chief Daniel Thompson said at an 8 p.m. CT news conference that more than 20 people were struck – an undisclosed number of them fatally. Authorities did not release the victims' names but said there were 11 adults and 12 children.
"Some of the victims were children, and there were some fatalities in relation to this incident," he said, adding that police were still in the process of notifying victims' families.
WISCONSIN CHRISTMAS PARADE PLOWS SUVS
According to the chief, an officer shot at the car fleeing from fire and then took the suspect into custody.
Eyewitnesses described a blood-soaked stretch of road with good Samaritans attempting CPR on victims – who had been thrown across the asphalt when a speeding driver plowed through a barricade and then pedestrians.
Jordan Woynilko, a Milwaukee man who shared video of the incident's aftermath under his Twitter handle, @J_Woynilko, told Fox News digital Sunday evening the red SUV that slammed into participants Sunday struck almost two dozen people as he was stepping out of a pub along the parade route.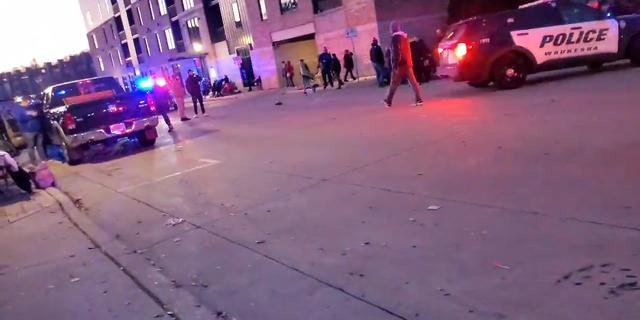 Woynilko stated that he saw the SUV as he opened the door for his exit. "I saw it pass through the crowd and strike them."
WAUKESHA CHRISTMAS PARTADE: LIVE…


Source: https://andalacafe.com/witnesses-at-waukeshas-christmas-parade-describe-blood-and-chaos-after-nearly-two-dozen-suvs-were-struck/